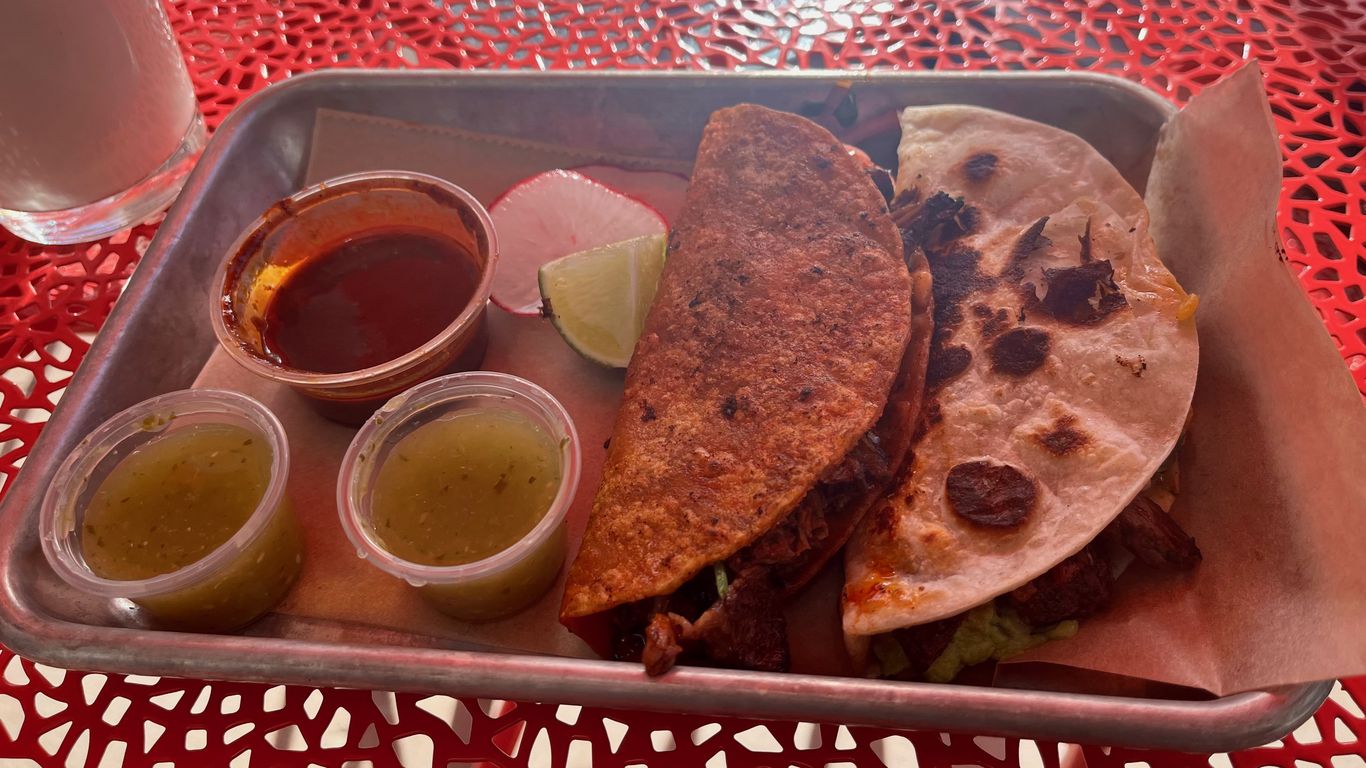 Sugarhouse's new Mexican restaurant offers delicious tacos and drinks
As the proud daughter of a former taquera who ran a taco truck in downtown Los Angeles for over a decade, my standards are high when it comes to the Mexican staple.
The context: Growing up in Los Angeles, I spent so much time hanging around my mom's business that my homework constantly smelled of chopped cilantro and onion.
So when I say I found a new taco spot that I love, I mean it.
I recently visited a new taco joint at Sugarhouse called From Los Muertos.
Located at 1215 Wilmington Avenue, Suite 104, they are open Monday through Friday from 11 a.m. to 9 p.m.
The new Mexican restaurant offers tasty flour tortillas – a rare find in Salt Lake City – and creamy cinnamon horchata.
The restaurant has a decorative outdoor patio and a QR code that allows you to order from your mobile device.
Details: Aza Torres, one of the restaurant's co-owners, said the business was called De Los Muertos, which translates to "Of the Dead," to honor recipes passed down from family members over generations.
I devoured their delicious and cheesy carne asada taco and smoked birria taco with consomé for dipping. Each taco costs about $5.25.
Point: Enjoy their horchata or craft cocktails on their terrace adorned with papel picado.
The bottom line: I will go back there.
Do you have any favorite taco spots? Send me your recommendations at [email protected] I could present them in a future newsletter.