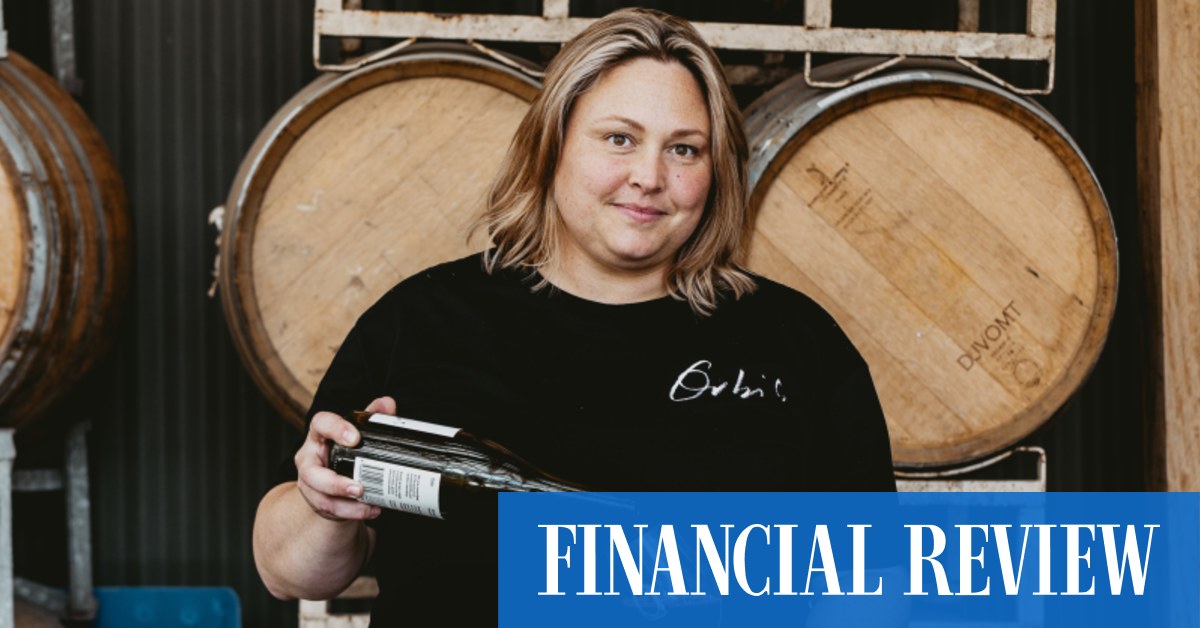 Six of the best drinks made by this year's winners
THE WINEGROWER | MARCO LUBIANA (Huon Valley)
Growing up on his parents' wine estate, Stefano Lubiana Wines, north of Hobart, obviously made a big impression on young Marco (one of the kids I've already mentioned). He has embraced the family tradition with flying colors, operating a small vineyard in the cooler Huon Valley that his family purchased and converted to biodynamics a few years ago, to produce excellent wines under his eponymous label.
Try This: 2020 Marco Lubiana Lucille Pinot Noir ($50)
I like Marco's lean and mineral 2020 chardonnay (also $50). But I'm really won over by this exquisite Pinot, with its ethereal fragrance and super fine, translucent quality on the palate. Really charming. The winemaker has exhausted this vintage of both wines. But some bottles may still be available at nice independent shops and restaurants. marcolubiana.com.au
DANGER ZONE | LUC TOCACIU (Coonawarra)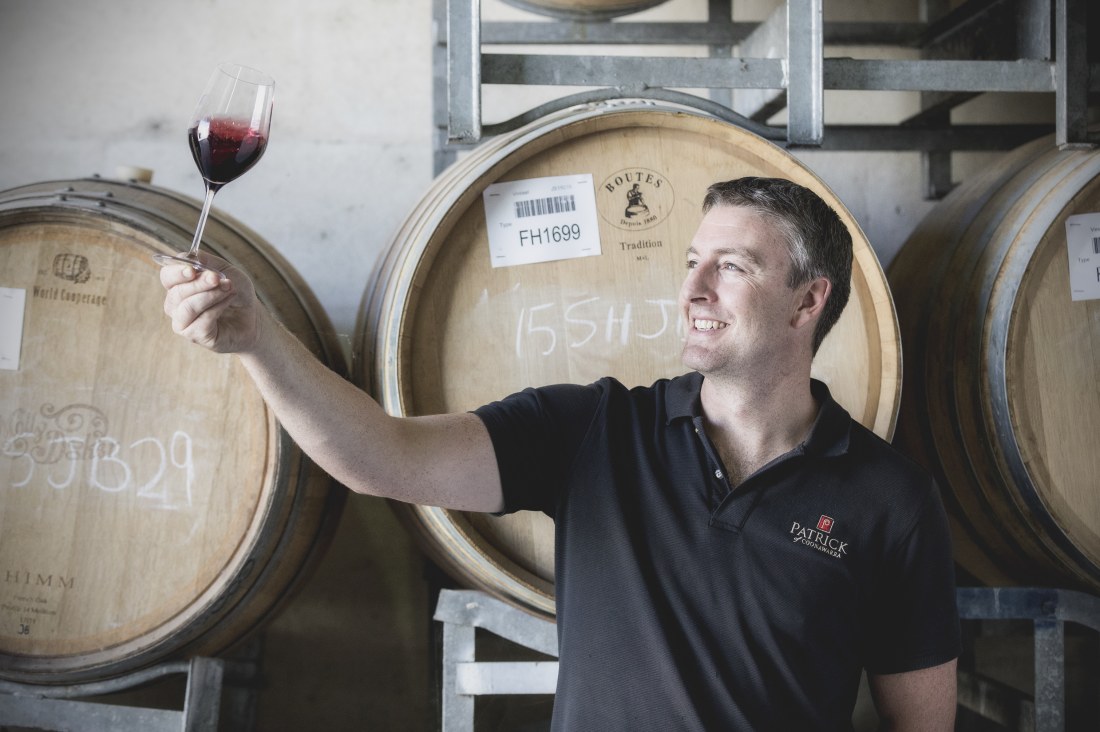 This award goes to the maker of a wine that challenges accepted "wisdom" – and the Eucalypt Method fits the bill perfectly. Coonawarra's cabin is sometimes criticized for tasting too "minty", a character thought to stem from the inclusion of grapes grown too close to gum trees. Second-generation winemaker Luke Tocaciu decided to test the theory by just select grapes grown closest to the gums and make wine exclusively from them.
Try this: 2021 Patrick of Coonawarra Methode Eucalypt Cabernet Sauvignon ($32)
What an unforgettable wine. As well as being packed with the intensely blackcurrant Cabernet fruit you'd expect to find in Coonawarra's premium Cabernet, it's also deeply evocative of the bush, with top notes of gum leaf, cinnamon and mint. Terroir went to eleven. patrickofcoonawarra.com
PEOPLE'S CHOICE | ROWLY MILHINCH (Rutherglen)
I've written before about how Rowly Milhinch is turning Rutherglen's established vision on its head with her Scion brand, taking traditional regional varieties like durif and traditional fortified styles like muscat and doing new and exciting things with it. them. It's an approach that obviously resonated with people who attended Young Gun tastings this year.
Try This: 2019 Scion Rutherglen Shiraz ($36)
A good example of what Milhinch is trying to do with Scion: definitely Rutherglen shiraz at the start, with lots of dark, warm aromatics. But exceptionally dynamic and modern on the palate, with a tangy freshness of whole berries and lip-smacking tannins. scionwine.com.au
CHOICE OF WINEGROWERS | PETA KOTZ (Valley of the Hunters)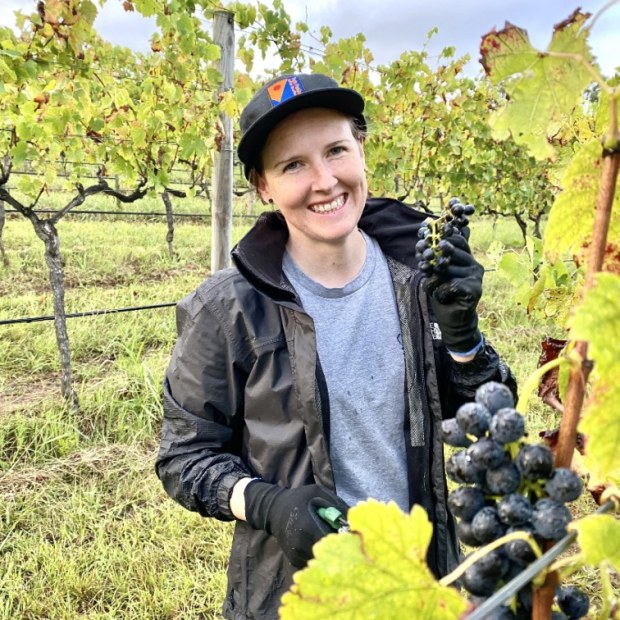 There's obviously a lot to be said for the approach to new wines from an ancient region: Hunter Valley-born Peta Kotz topped the vote among her peers, fellow Young Gun finalists, for forward-thinking expressions of tradition (sémillon, syrah) and less traditional grape varieties (merlot) which it started producing under its own label in 2019.
Try This: 2021 Sabi Wabi Merlot ($28)
I love that Kotz applies radical (for the region) lo-fi techniques (wild fermentations on the skins, no filtration, etc.) to this Hunter variety semillon. But the wine I most wanted to drink was this juicy, light, thirst-quenching "nouveau" style Merlot. The winemaker has sold out this vintage, but some may still be available at fine restaurants and independent retailers. sabiwabi.com.au
YOUNG WINE GUN | RYAN PONSFORD (West Gippsland)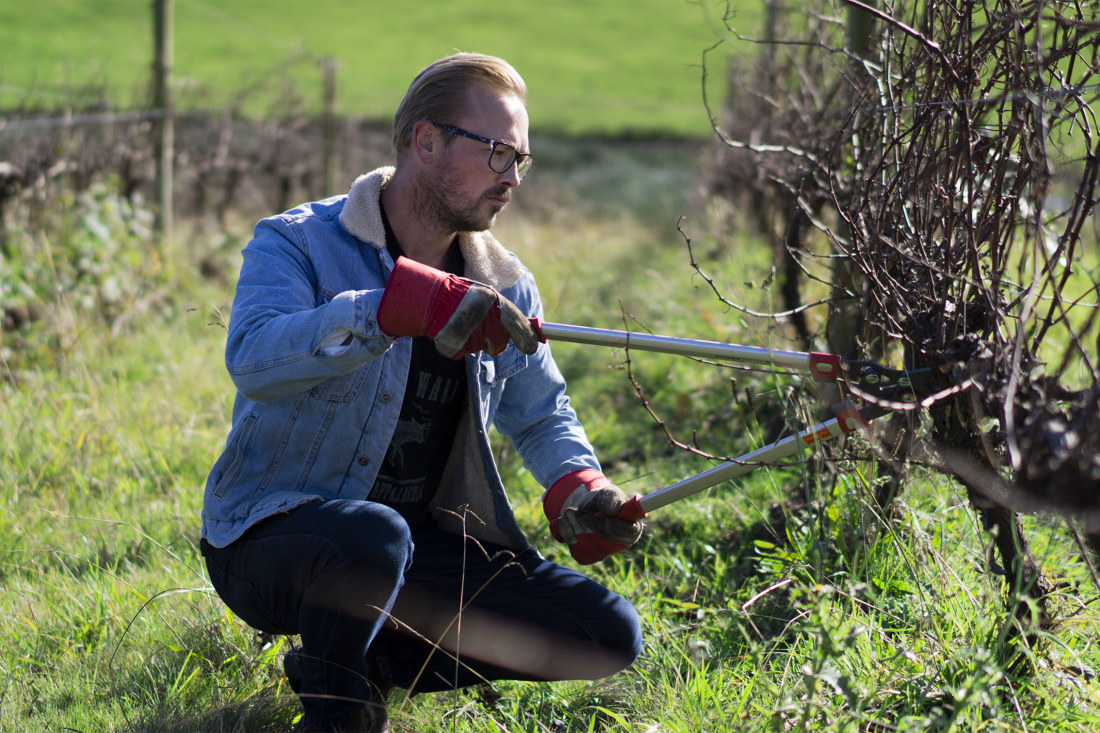 Another protege of former Young Gun Bill Downie, Ryan Ponsford is a photographic artist who fell in love with how wine can express a sense of place and time in the glass after tasting one of Bill's Pinots. Ponsford now spends his days cultivating two blocks of vines in Gippsland and producing spellbinding wines under his Entropy label.
Try this: 2021 Entropy Willow Grove Vineyard Pinot Noir ($60)
This pinot comes from a 20-year-old vineyard that was neglected and full of blackberries when Ponsford started renting it out a few years ago. After much hoeing by hand and reforming the vines, he began to realize the potential of the vineyard, as evidenced by this beautiful pinot from the excellent 2021 vintage: pretty fragrant red fruit, intense but light on the palate, with tannins ends and ends. entropywines.com
Max Allen is a former Young Gun of Wine Awards judge and has participated in the last two Young Gun of Wine Vineyard of the Year Awards.

For more details on this year's results: younggunofwine.com