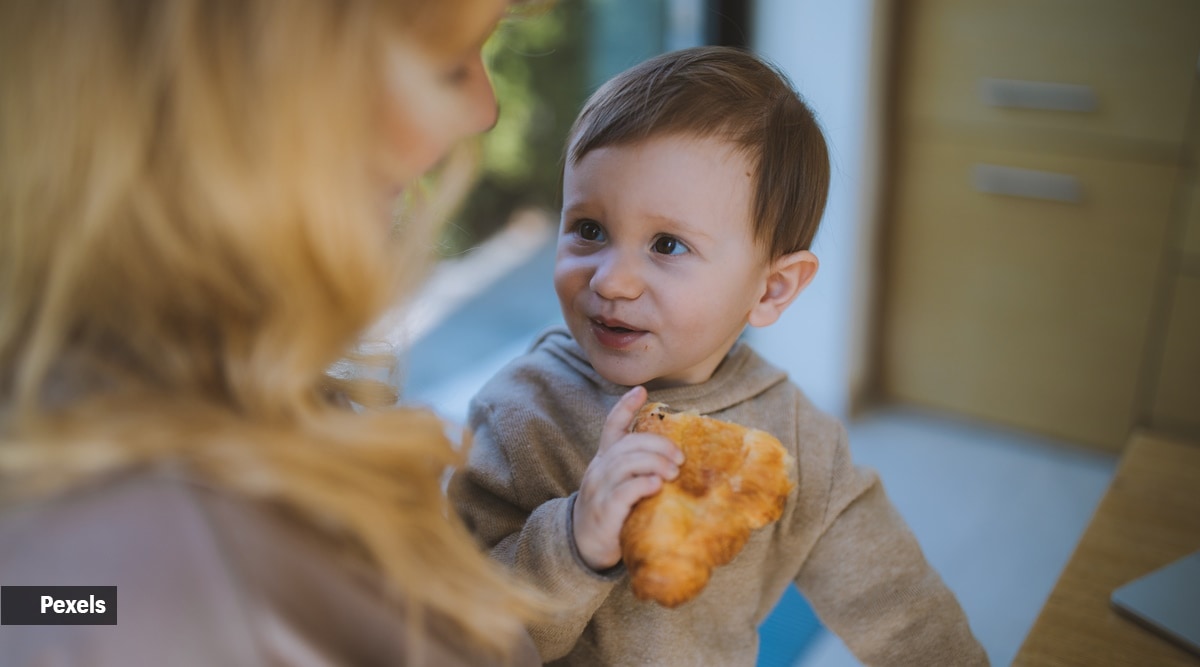 Must have immunity boosting foods for babies (check recipes inside)
Amid the changing seasons, these nutritious recipes will come in handy for toddlers and kids. Babies and seasonal colds go hand in hand, the common flu is something every parent encounters. It is therefore important to also strengthen their immunity to fight against colds, flu and coughs which are frequent in season. Babies also need warm, nutrient-dense foods to nourish their growing bodies and to support their growth and development.
Immune foods and babies
Boiled foods are the best options for babies for digestion and boosting immunity. Soups, broths and stews should be introduced into the daily diet and the small belly of the child. And in this season, the nutrients that need to be incorporated should be more vitamin A, vitamin C, green leafy vegetables for iron, nuts, dried fruits and spices for their anti-inflammatory and anti-bacterial properties. . The spices also help stimulate appetite and digestion, which also helps relieve colds and coughs.
Take a look at these recipes that will perfectly complement your baby's diet.
Vitamin A Delight Soup
Try this delicious soup recipe. (Source: Representative Image/Pexels)
(Safe for age group – 7 months and up)
Ingredients
*Carrots – 250g
*Potato – 250g
* Garlic cloves – 10
*Water – 1.5 cups
*Spinach – a handful
* Powdered ginger – a pinch
*Salt – according to taste (prohibited before 1 year)
Method
1. Quarter the potatoes, carrots and chop the spinach.
2. Cook it in a pressure cooker for 5-6 whistles with garlic and salt.
3. After that, cool the mixture for about 10 minutes.
4. Put them on a mixer grinder and make a smooth paste. A hand blender can also be used.
5. Sprinkle ginger powder on top for flavor.
Serve hot.
This delicious soup is rich in vitamin A and beta-carotene which works as an antioxidant and also boosts immunity. Can be offered to older children as an appetite stimulant during the day or as a healthy snack option in the evening.
bajra khitchdi
(Safe for age group – 9 months and up)
Ingredients
*Bajra (soaked for 8 hours minimum) – ½ cup
*Moong dal – ½ cup
* Vegetables (mixture of your choice – carrots, beans, peas, etc.) – 1 cup chopped
*Onion – 1 (thinly sliced)
* Tomato – 1 (thinly sliced)
*Hing – 1 pinch
* Turmeric powder – 1 tbsp.
*Water – 3-4 cups
*Salt – according to taste (prohibited before 1 year)
*Ghee – as needed
*Cilantro leaves – for garnish
Method
1. Wash the vegetables and chop them. Wash the moong dal and soak them in lukewarm water for 30 minutes.
2. In the pressure cooker, add a little ghee. Add the onions and sauté until golden. Then add the tomatoes. After softening, add the vegetables and turmeric powder.
3. Add bajra and moong dal and mix well.
4. Add the water needed for cooking and salt. Bring it to a boil. Close the lid, cook over low heat, for 2-3 whistles then once the pressure is released, open and serve.
5. Sprinkle some coriander leaves before serving.
These whole grains are a rich source of B vitamins, fiber, antioxidants and micronutrients. And that makes for a healthy, energy-dense breakfast.
golden slat
(Safe for age group – 1 year and older)
Ingredients
*Cow's milk – 1 cup (For babies under 1 year, 9 months + you can try coconut milk)
* Coconut Oil – 1 tsp
* Turmeric powder – ½ tsp or fresh turmeric – 1 inch (peeled)
*Cinnamon – 1
* Black pepper – 1 teaspoon
* Ginger – ½ inch (peeled)
* Jaggery – ½ tsp
Method
1. Heat the milk with 1 teaspoon of coconut oil over low heat for two minutes.
2. Add all the ingredients and mix well.
3. Heat until milk is hot and continue to stir. Don't let it boil.
4. Wait until the spices mix well with the milk and turn off the heat. Drain them and add jaggery.
This season's golden milk for colds and coughs is ready. These spices have anti-microbial elements that protect, increase digestive enzymes and also help in the complete assimilation of nutrients.
Immunity Juice
(Safe for age group – 7 months and up)
Ingredients
*Orange – 1
* Papaya – ½ cup
*Water – 1 cup
Method
1. Mix them all to get a smooth paste.
2. Now add the required amount of water and mix well.
3. Filter the pulpy part and serve.
4. This is loaded with vitamin A and vitamin C and helps boost immunity.
nut smoothie
(Safe for age group – 9 months and up)
Ingredients
* Greek yogurt – 1 cup
*Banana -1
*Fruit of your choice -1/2 cup
* Dried fruits and nuts (processed into a paste) – 1 tbsp.
Method
1. Mix everything in a blender.
2. It is an energy-rich snack that can prevent the usual fatigue when the child is active.
3. And also nuts and dried and high-calorie fruits therefore help to improve appetite. Nuts also contain a good amount of MUFA and PUFA.
These are some must-have foods. Work on a combination of incorporating vitamin A-rich foods, vitamin C-rich foods, iron, spices, and nuts into the diet, which improves overall health and well-being during the season. Babies should also continue to drink breast milk to improve their immunity as well.
(The author is an Executive Nutritionist, Cloudnine Group of Hospitals, Chennai, T Nagar.)
For all the latest parenting news, download the Indian Express app.