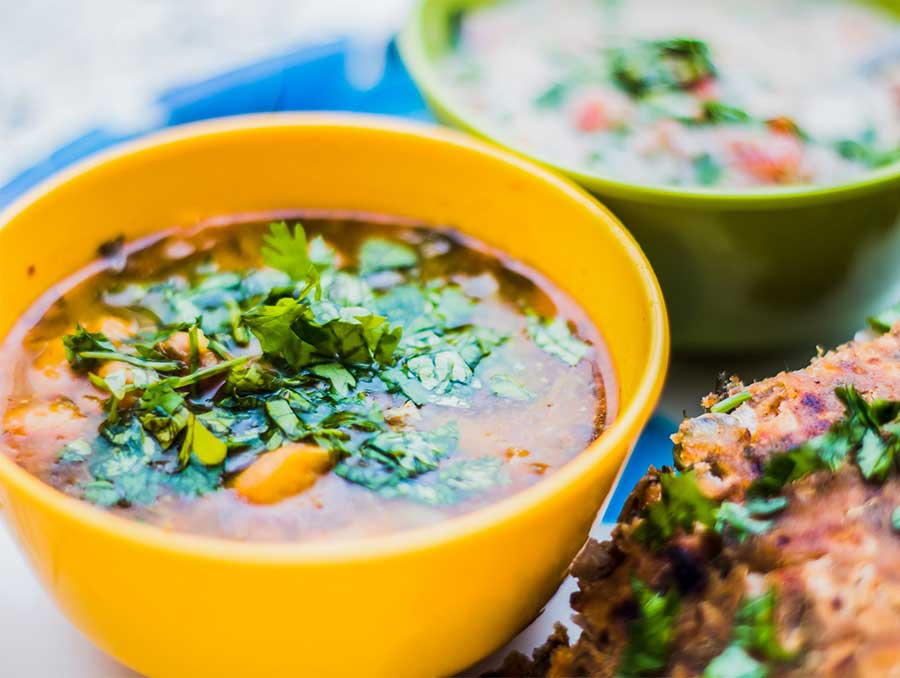 How can I use spices to add color, flavor and health benefits to my meals?
This article originally appeared in the March newsletter of the Healthy Aging Initiative. The Initiative, an Extension offering, provides physical activity and nutrition education and health promotion to older adults in Nevada.
---
What intrigues you about international cuisine? My husband enthusiastically told me "the flavors!" This man is a delight to cook as he loves to eat a lot and try new foods, which makes it easy for me to venture outside of the usual comfort foods to explore different ingredients and dishes.
Having an adventurous palate is a plus when it comes to tasting cultural foods because they can be so different from the foods we are familiar with. But sometimes we find dishes from other cultures that share similarities with our own, making them great starting points to try.
The beauty of our sense of taste is the surprise and delight new flavors or flavor combinations can produce. Not only do foods from around the world tickle our taste buds, but they can also help us eat healthier, and that's really something we can celebrate.
cinnamon – This fragrant spice is associated with sweet desserts and drinks but can also be used in main dishes.
Cinnamon can help you use less sugar because it brings out the natural sweetness in foods. Some research shows that cinnamon helps lower blood sugar and lipids such as cholesterol and triglycerides. Cinnamon is used in Indian, Mexican, Middle Eastern, Lebanese, Moroccan and Chinese cuisines. Try mixing it into your coffee; sprinkle it over yogurt, fruit or hot cereal; or adding it to sweet potatoes, butternut squash and smoothies.
Turmeric – This strong spice is used to add flavor and a bright yellow color to dishes and drinks. Turmeric can help reduce inflammation and is a commonly used ingredient in Caribbean, Indian, North African, Middle Eastern and Indonesian dishes. Add turmeric to lentils, rice, salad dressings, soups or stews and see how much color and flavor it adds.
Ginger – This spice can be both mild, slightly spicy and hot, and is used in Chinese, Thai, Indian, Japanese, Asian and Western cuisines. Ginger has been used for centuries to aid digestion and help reduce nausea. For something different, try adding a little ginger to sweet potatoes, applesauce, salmon, salad dressing, ground beef, smoothies and tea – the possibilities are endless!
To find tasty and healthy recipes featuring international dishes, check out Extension's Healthy Living web pages or Academy of Nutrition and Dietetics, and celebrate a world of flavor!
---
Assistant Professor Aurora Calvillo Buffington, Ph.D., RDN, is Extension's Nutrition Specialist.
For more information on healthy aging, visit the Healthy Aging Initiative website, an Extension offering. An EEO/AA institution.
Extension is a unit of the University's College of Agriculture, Biotechnology, and Natural Resources engaged with Nevada communities, presenting research-based knowledge to meet critical community needs. It is a county-state-federal partnership providing hands-on education to individuals, businesses, and communities.