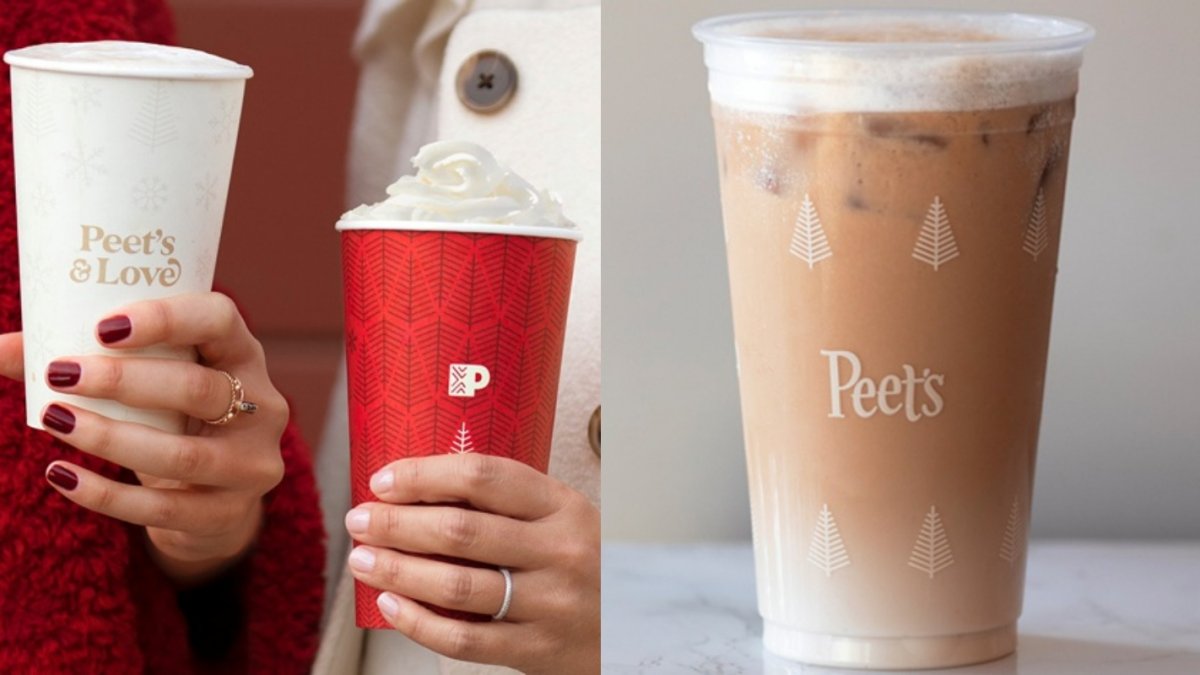 Holiday drinks make delicious debut at Peet's Coffee – NBC Los Angeles
What there is to know
Peet's Coffee unveiled its holiday menu on November 3, 2021
Peppermint Mocha is back, with Holiday Spice Latte (can be served iced or hot)
Look for a new Mint Matcha Latte, created only for Peetnik Rewards members (you can find it through the app)
Thinking about how the zesty, tangy, minty, and wintry flavors of the holidays all blend together isn't necessarily something we do, in depth, in the spring or summer, but when does November come?
Oh sweet and searing joy: Do we already have in mind menthol topics, concepts based on cloves and all the joys that ginger can bring.
Because as soon as we're done devouring the tiny Halloween chocolate bars, we crave coffees that have punch, the cinnamon and nutmeg libations that fill our local drink menus when November rolls around.
November 2021 is just a few days away and Peet's Coffee, this California supplier of quality caffeinated and herbal drinks, has its seasonal sips ready to go.
As tradition has it, there are a few returning favorites on the holiday menu, and a few newcomers ready to get people talking about Peet (or, more precisely, drinking the quality coffees).
These coffees include the star blend for the coming months, the Dark Roast Holiday Blend. This offer includes "… hints of Guatemalan chocolate, smooth Kenyan blackcurrant and Ethiopian candied rind with a syrupy Sumatran finish", and is also available in decaffeinated.
Buy it by the pound and Peet's will donate to La Cocina, a non-profit organization based in the Bay Area ($ 1 for each book purchased).
The Mint Matcha Latte was created only for Peetnik Rewards members, who can find it through the app.
And the first drink that can be ordered at any Peet's store?
It has a lot of creamy overtones: it's Holiday Spice Cold Brew Oat Latte, "… a new herbal twist: comforting holiday spices combined with a cold Baridi Blend brew and luscious oat milk. , covered with a pillow of oatmeal. "
On the back list, look for the ever popular Peppermint Mocha, available as an iced or hot drink, as well as the Holiday Spice Latte.
There's also a gourmet find on the new menu: the Chicken and Waffle Sandwich, a delicious takeout designed for cooler fall days.