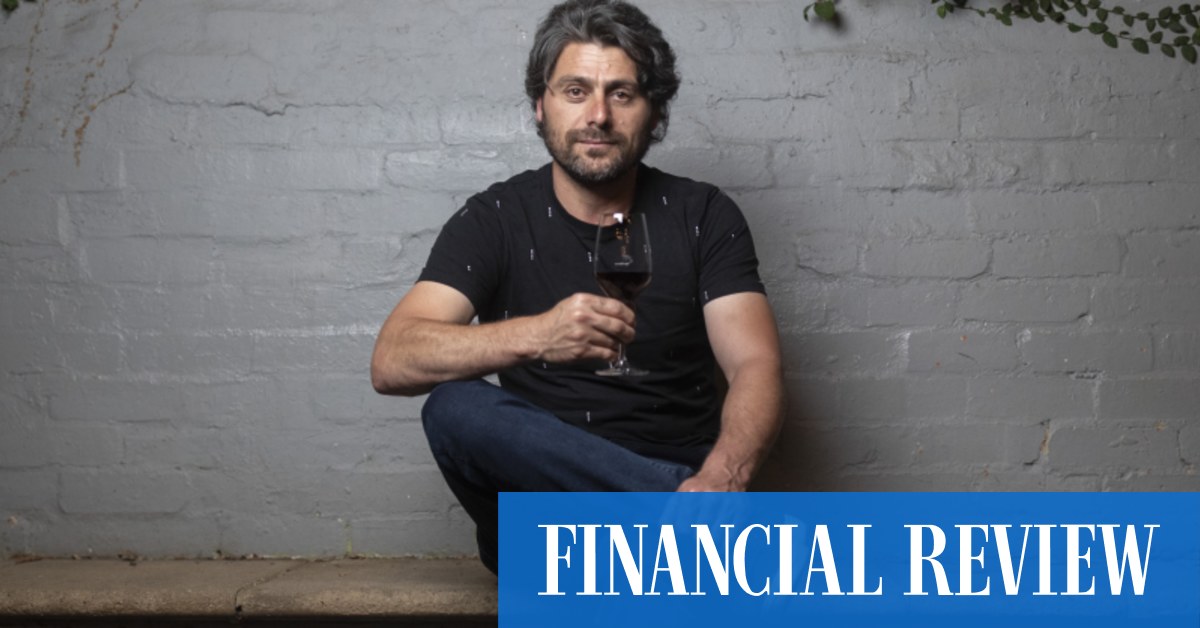 Drinks that embody a man's fighting spirit
The shiraz is called Time to Fly and features an image of birds that Bandesh had painted on Manus after immigration authorities cut off all supplies to the detention center. (About 600 detainees remained there, fearing for their lives in PNG, after the facility closed in October 2017; Australia refused to resettle them.)
"For 25 days we were without water, without electricity, without food, without medicine," says Bandesh. "But we survived. When they took us by force to another [place of] detention, I decided to make this label on my T-shirt. Protesting every day, I wear a T-shirt, and it's like holding a sign that means freedom.
Cabernet is called Game overand refers to an Amnesty International campaign led by human rights defender and former Socceroo Craig Foster, who also supported Bandesh.
When I catch up with Bandesh and Quinsee to sample the range, they have brought something special: small glasses arranged on a serving tray.
In addition to wine, the duo are selling two spirits they have made, a Kurdish-style arak (the anise-flavored drink found in the eastern Mediterranean, traditionally served in these small glasses) and a gin distilled from from Kurdish plants. These include wild thyme and an herb called nanokzwa in Kurdish dialect – Bandesh pronounces it "nonn-hwah" – which grows on the hillsides of his native country.
"You should have seen Farhad's face when he opened the packet of these herbs and the smell came out," Quinsee says. "It was incredibly moving. He was immediately at home, with his family in the mountains. It was really moving.
I ask Bandesh if there was a moment, in all the years he was in detention, when he thought, "If Australia treats me like this, why should I stay once I have got my freedom?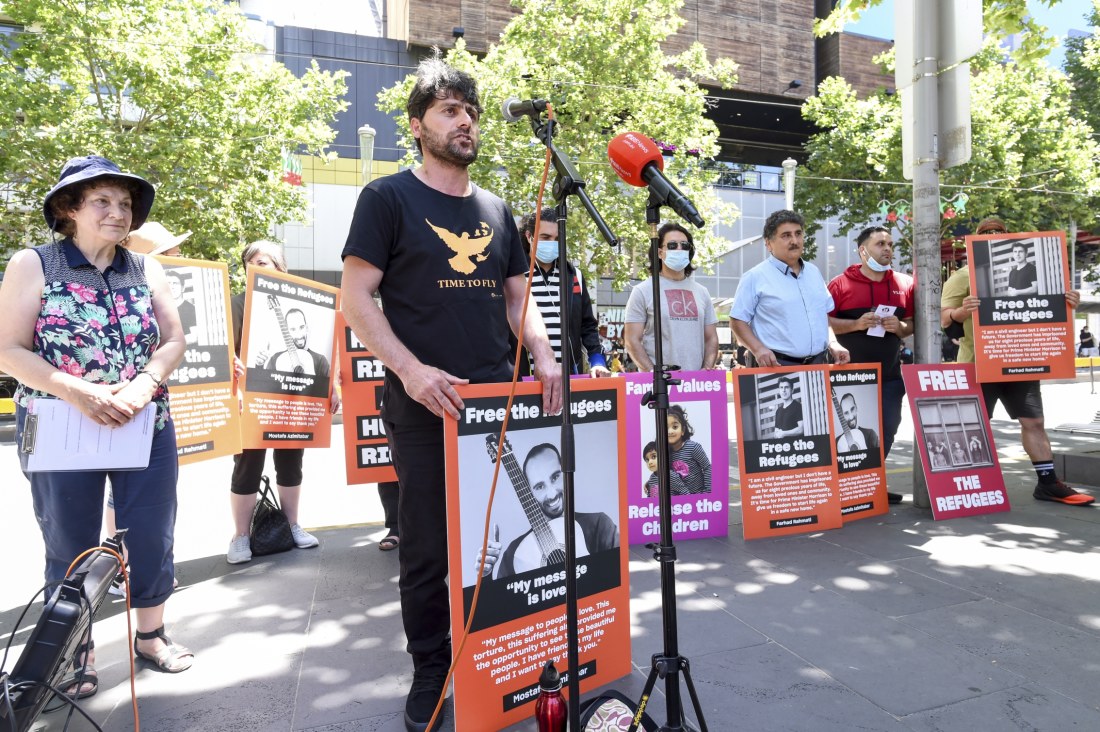 "I left my family [in Iran]he says before pausing to look at Quinsee and Sarah Andrew, who continue to support and advise the business. "Now I have a big family here. People here, it's my second family. I don't want to lose them. If I'm here, it's because of the people. It's not because of this policy, not [because of] the government."
He points to the words on the back label of each of the wines and spirits: "Vive la liberté".
"It's part of my journey," he says. "And it's a fight for all the refugees who are still detained by a cruel policy. We want to end it, forever. That's why we put political words on the label. Wine is not just about drinking, dancing and making music, it's beautiful. But sometimes we have to think about the suffering of others; think of them and fight for them.
This is by no means a one-time awareness project. Bandesh and Quinsee again produced Shiraz and Cabernet in 2022, and are experimenting with a spirit made from fermented dates.
The couple plans to one day have their own vineyard and winery. "That way," Bandesh says, "we will be 100% independent."
Freedom of tasting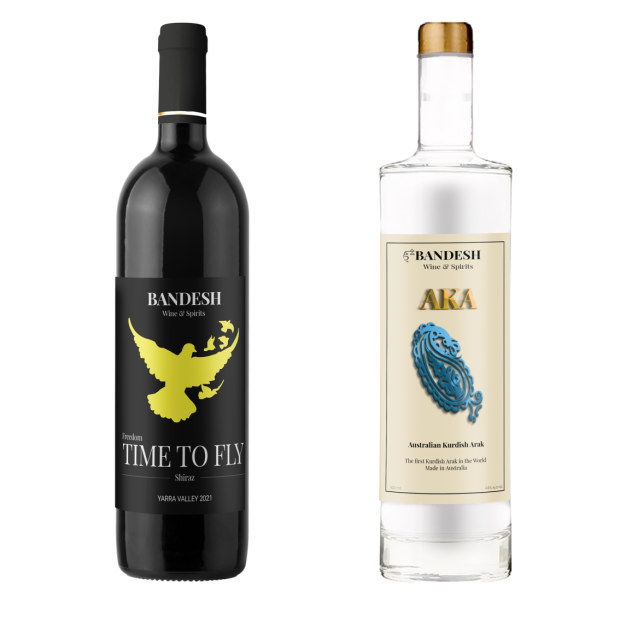 2021 Bandesh Time to Fly Shiraz (Yarra Valley)
If this was the first wine I would make in a new country, in an unfamiliar winery, with grapes I've never tasted before, grown in vineyards I've never seen before, I'd be seriously shocked. Produced with fruit grown on the Denton family property in the middle of the valley, it's quite full-bodied for a Yarra shiraz, with good dark berry flavor and weight on the tongue, but there's also a nice hint of tang. peppery spice that often characterizes this variety grown there. Delicious. $35
Kurdish Bandesh AKA Arak (Melbourne)
I like the gin that Bandesh and Quinsee made – I like how the nanokzwa the grasses make their presence felt softly on the tongue like a distant echo of the dry mountain sides – but I really like their arak. Incorporating cinnamon, fennel and star anise, the spirit has a deep, rich, almost sweet flavor of licorice and anise. Bandesh likes it clean, but I add a splash of water and the liquid turns milky – the "sleazy" effect – diluting some of the heat, but no flavor and making it more of a long drink, good with ice. $60 bandeshwineandspirits.com